Pochoir is the French word for stencil. This term is usually applied to a class of print that is hand-coloured through a series of carefully made forms (mostly cut from zinc or copper sheets). A printed outline of the design is originally produced and then carefully hand-brushed. Each separate colour requires a different stencil (some pochoirs have had up to 250). The paints used are mainly watercolour based or gouache but some works in oil have also been made. An ancient technique originating in China it was much in vogue in Paris during the early decades of the twentieth century. Though hardly known here in Canada, some artists, notably A.J. Casson, made use of the process on occasion.
Our vintage fashion prints contain a variety of fashion styles including: roaring 1920s fashion, 1920s Paris Fashion, Art Deco Fashion prints, 1930s fashion, flapper fashion & flapper dresses, 1940s women's dresses, Hollywood style fashion, fur coats, cocktail dresses, evening dresses and more.

*All items listed are unframed but are available for custom framing in our shop. We have a wide variety of frames and profiles to choose from to suit your budget, style and decor. Below are examples of framing we have done and are available through us.
Please check out our vintage fashion pochoirs and prints for sale at www.delakeltd.com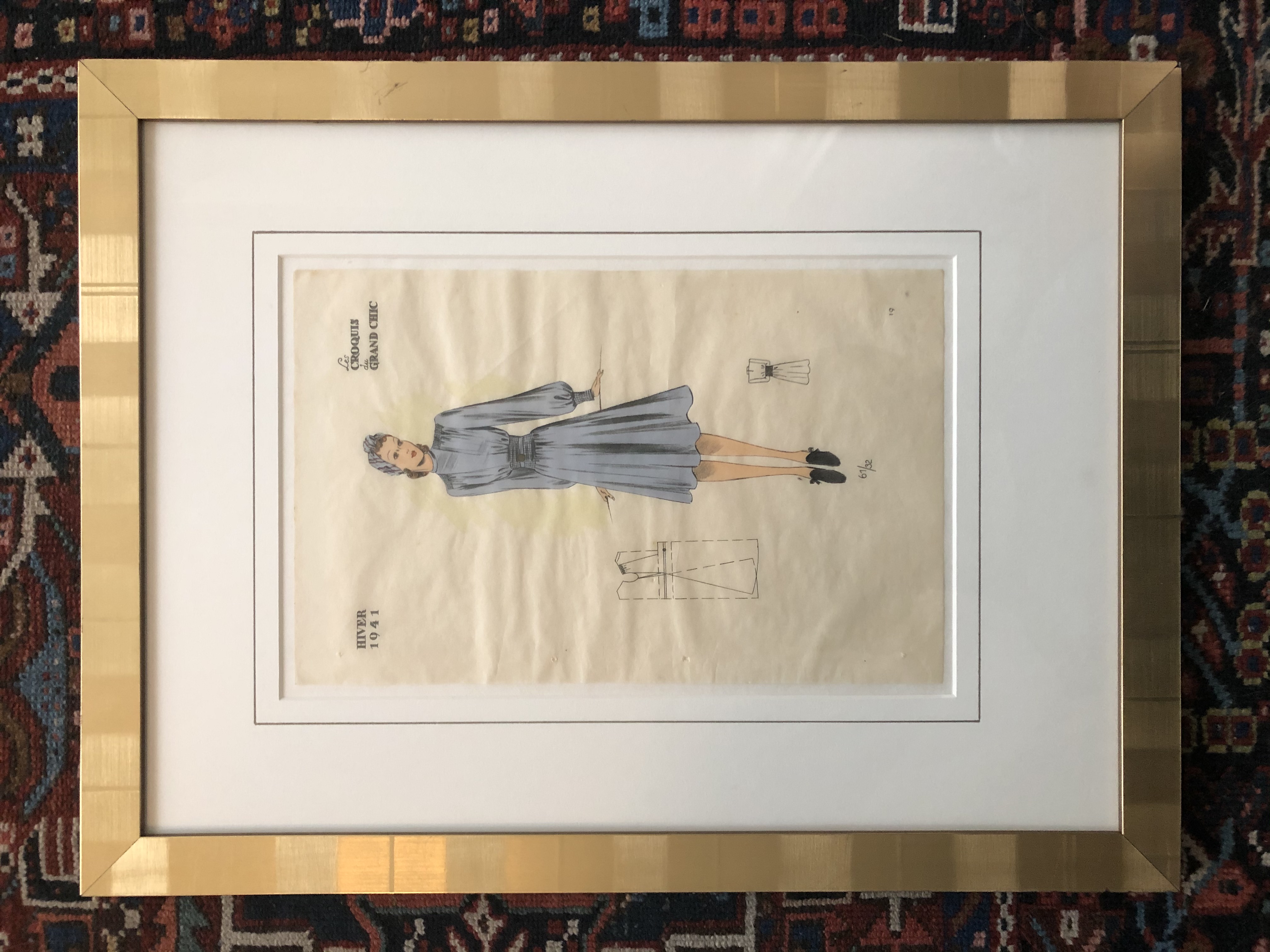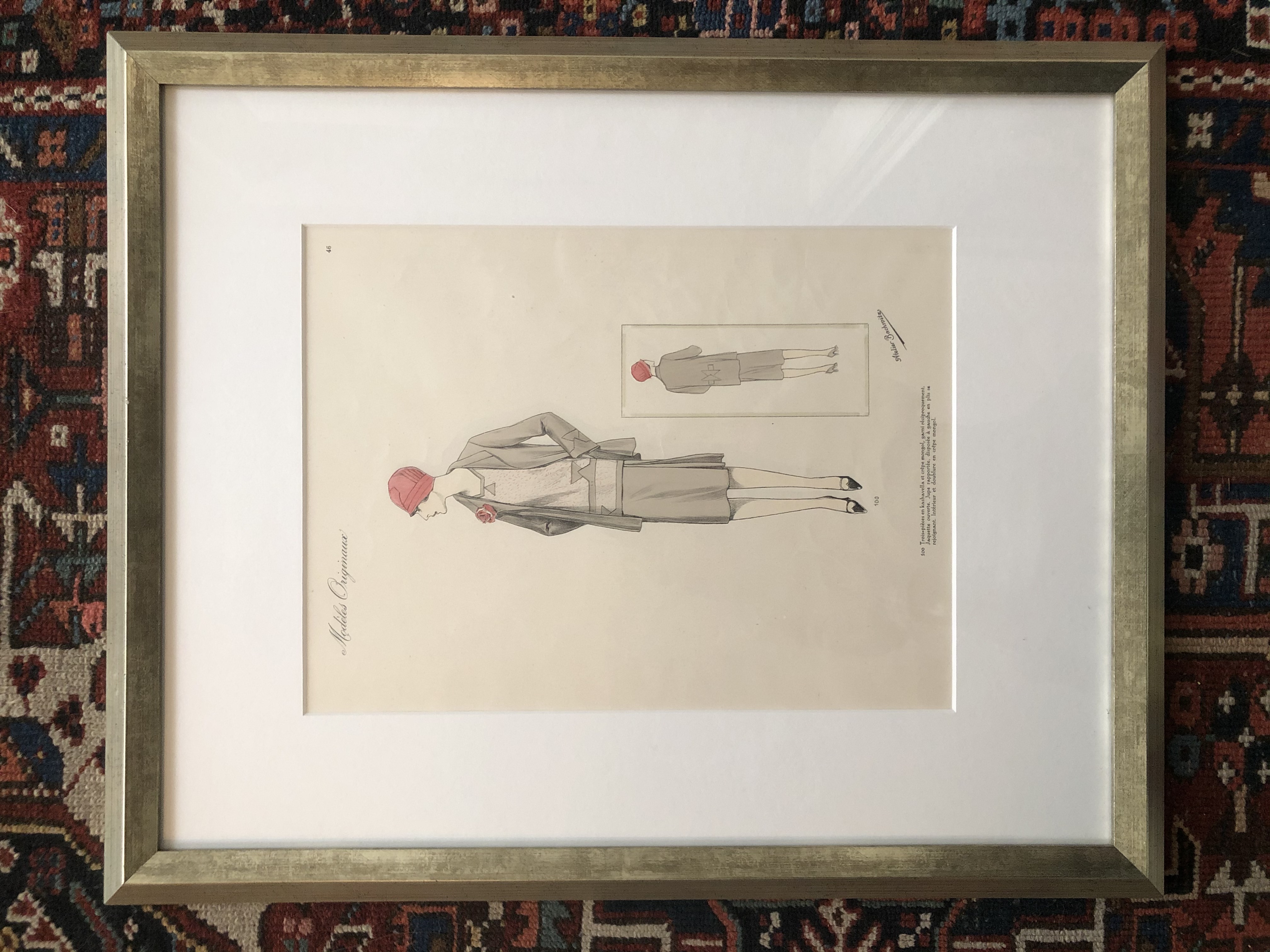 We're proud to announce we are launching a new

e-commerce website

and

getting social!
CANADA: 150 YEARS OF STATEHOOD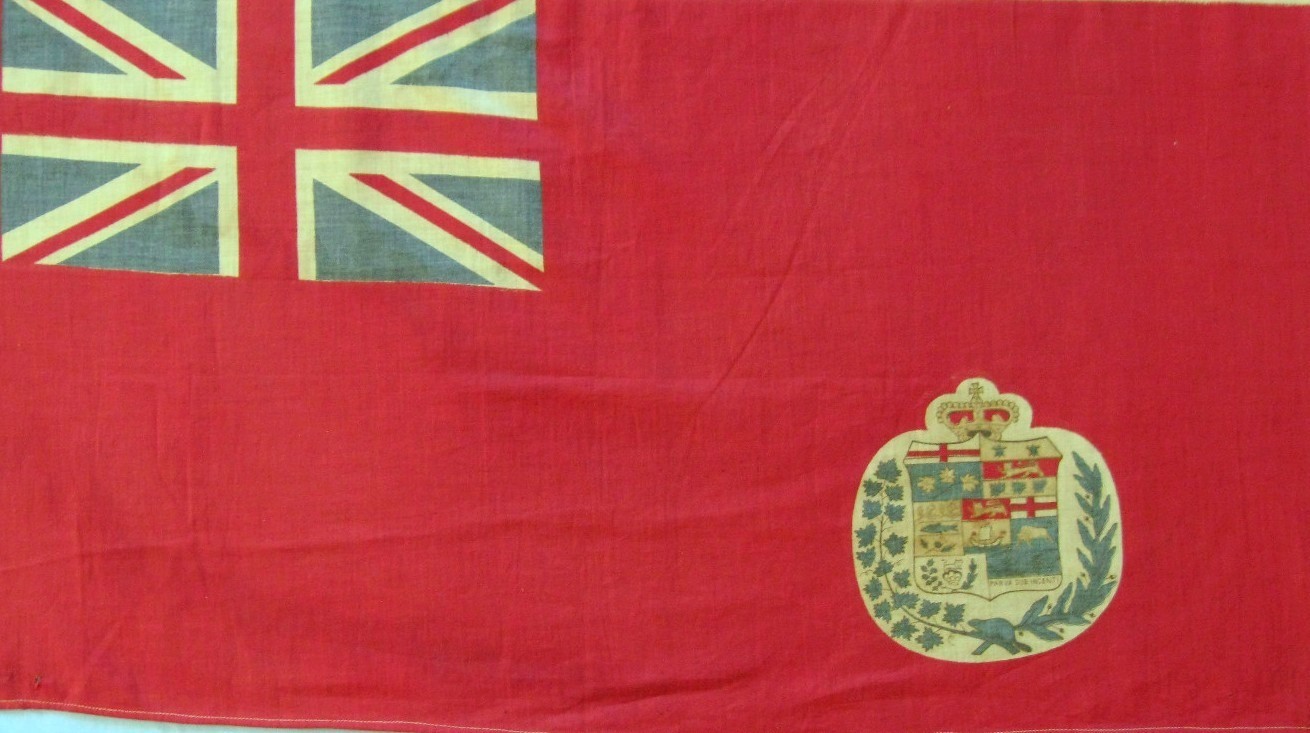 EXHIBITION JULY 4th TO SEPTEMBER 10th, 2017, AT D & E LAKE LTD. FINE ARTS, 1199 YONGE STREET, TORONTO, ON. M4T 3A8 (Telephone 416-944-2324)
D & E Lake Ltd. is pleased to present this humble selection of items from inventory relating to Canada's first 150 years as a nation, including a number from the period leading up to Confederation. We have chosen items by or about leading politicians, writers, and artists, some of them signed, and works dealing with important historical events, industry, and institutions that have shaped the country. In addition to books, manuscripts, and art, we have also included examples of historic Canadian flags and banners, military medals and commemorative plaques, and significant stamps and coins.
HISTORIC CANADIAN FLAGS & BANNERS
BOOKS, MANUSCRIPTS, MAPS, GRAPHICS, STAMPS, MEDALLIONS, COINS & MEMORABILIA
NEW ONLINE TRAVEL & EXPLORATION CATALOGUE 120
In Two Parts: Part I & Part II

Click the link above to view either part of our most recent bulletin
NEW ONLINE BULLETIN 244:

Click the link above to view our recent bulletin