JULY 2012 NEW ONLINE BULLETIN 241:

ONTARIO LOCAL HISTORY, DIRECTORIES & VIEWBOOKS




OUR NEW ONLINE BULLETIN:
CANADIAN MILITARY HISTORY FROM 1711 TO 1945
BOOKS, AQUATINTS, ENGRAVINGS, ETCHINGS & LITHOGRAPHS, DRAWINGS & PAINTINGS, WAR POSTERS



TORONTO INTERNATIONAL ANTIQUARIAN BOOK FAIR
We are pleased to announce we will be exhibiting at the Toronto International Antiquarian Book Fair October 28-30, 2011.

Come visit us at Booth 300
For more information please visit http://www.torontoantiquarianbookfair.com/home.php
BOOK SIGNING
May 29, 2011 at 1199 Yong Street, D&E Lake Ltd Fine Art at 2-5pm
Phoenix
The Life of Norman Bethune
Roderick Stewart and Sharon Stewart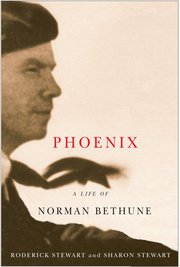 Phoenix
The Life of Norman Bethune
Roderick Stewart and Sharon Stewart
The life and loves of Norman Bethune - Canadian doctor, activist and battlefield surgeon in China during the Japanese invasion of the 1930s.
Hardcover cloth bound book, 488 pages with 77 photos, index & bibliography. $39.95
This title, published by McGill-Queens University Press, stands as the finest biography to date of Canada's most important physician and revolutionary. The book is well written and researched, and very thorough - some of Dr. Bethune's weaknesses will challenge the reader. On the other hand, Bethune's selfless dedication in China helps to redeem his former sins. The biography provides a critical and credible discussion of his distinguished physician grandfather, who succumbed to alcoholism, his challenged orthodox Presbyterian childhood, his service in the Spanish civil war and China. Dr. Bethune's medical career was very colourful as a result of his demanding lifestyle and egocentric personality.
Our support for this title goes beyond the great read contained within to the press itself. More so then any other University Press in Canada, McGill-Queens has published well written texts with popular appeal in a host of artistic and historic fields.
PHOENIX will be available in early May and we will have copies at both our 1199 Yonge St. and 239 King St E. locations. Clients are welcome to purchase copies in advance to bring to the opening for signing or we could have the books signed at the opening for buyers. We would be pleased to ship.
In conjunction with the book signing, we will be hanging a small show of photos and posters of Dr. Norman Bethune, with an emphasis on those issued during the Cultural Revolution in China.
We will offer a promotional price of $32 until the signing on May 29.
CURRENT EXHIBITION AT OUR 1199 YONGE ST. GALLERY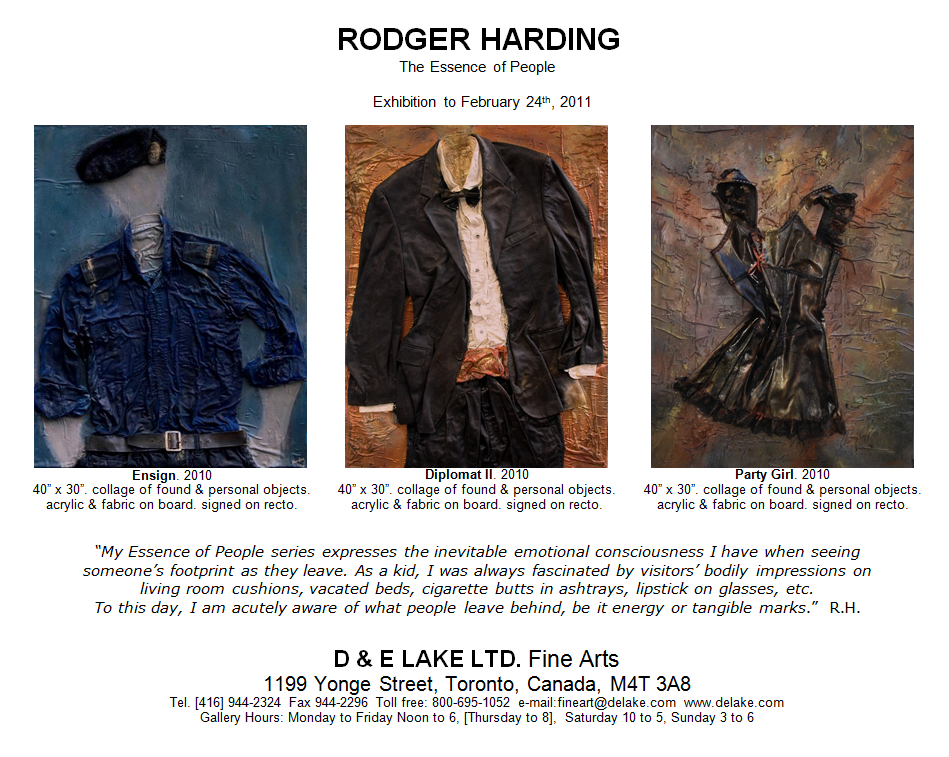 ~ AN IMPORTANT AUCTION of FINE & RARE BOOKS ~
D & E Lake Ltd. and Walker's Fine Art & Estate Auctioneers Inc. are pleased to present an important live auction of fine and rare books from private Canadian libraries. Our multi-session sale, to be held in Toronto, will include major examples of Travel & Exploration, Natural History, Law and literature with a focus on the Arctic & Antarctic, New World & Europe. Exceptional highlights include ~ Lahontan, New Voyages to North America, 1703; Charlevoix, Histoire Et Description Générale De La Nouvelle France, 1744; Kalm, Travels into North America, 1770-71; Lafitau, Moeurs Des Sauvages Amériquains, 1724; Hennepin, A New Discovery Of A Vast Country in America, 1698; Parry, Journal Of A Voyage For The Discovery Of A North-West Passage, 1821-28; and Mackenzie, Voyages From Montreal, 1801.
| | | |
| --- | --- | --- |
| When: | | October 30, 2010 at 11:00 a.m. |
| Location: | | D & E Lake Ltd., 1199 Yonge St., Toronto |


click here to see a preview of the auction